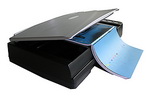 Driver : OpticBook A300
หมายเหตุ : ก่อนจะติดตั้งไดรเวอร์ใหม่ ให้ถอนการติดตั้งไดรเวอร์เก่าออกก่อน
Note : Please uninstall the old driver before install the new one.
Filename
Version
Language
Operating System
Size

V4.0.0.4
(4/9/2010 7:01:00 PM)



Portuguese - Brazil
English
French
German
Italian
Spanish
Polish
Russian


Windows XP32
Windows XP64
Windows Vista 32
Windows Vista 64
Win 7 32
Win 7 64

13019KB

Default Preview size A3 , Color Mode PDF pages/preview cancel issues
Document : OpticBook A300

Copyright © 2008 WAC RESEARCH CO.,LTD. All rights reserved.